Established in 2015, we are a highly professional organisation committed to delivering high-quality products and solutions across a broad spectrum of water treatment and waste water treatment needs. Over the years we have met the needs of various industrial, residential needs across a spectrum of sizes.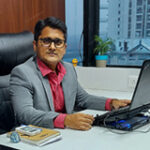 Mr. Kiran Nirawane Managing Director a highly qualified and renowned technocrat with over 11 years of experience in the field. Guided by him a team of well qualified and highly experienced engineers and associated staff members steer the company's projects. Mr Kiran D. Nirawane has done B.Sc. Chem. & M.Sc. Env. Sci. from Mumbai University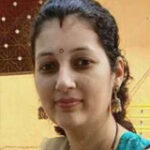 Director, Mrs. Gayatree K. Prabhudesai/Nirawane, is a M.Sc. in Environmental Sci. with 10 years' experience in Environmental Projects & Administration.
We have several Technical Experts, Excellent engineering team and sophisticated workers for manufacturing of Various Environmental products including Design, Fabrication, Installation, commissioning and after sales service.
Today we have emerged as a leading company in our industry sector. Our expertise lies in offering an high quality & price competitive products to a wide spectrum of Industries such as Textile, Automotive, Ceramic, Steel, Cement, Chemicals & Fertilizers, Food, Pharmaceutical and Power Generation, our extensive product range enables us to service a wide range of customers, which include a host of original machine manufacturers as well as numerous prestigious end users.